Over 1,000 Boko Haram captives resucued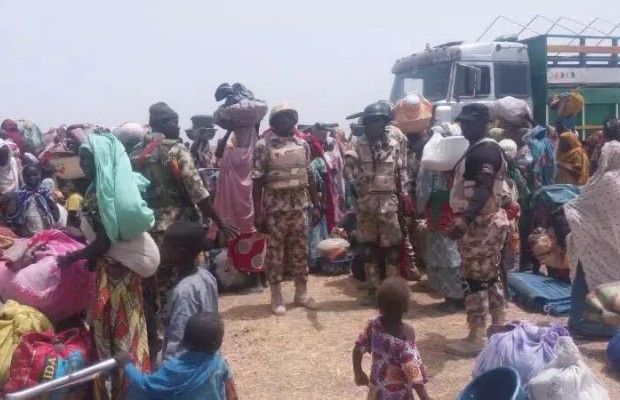 About 1,623 persons previously held captive by members of the Boko Haram sect has been rescued by a 3 battalion troops of 22 Brigade Nigerian Army on operation LAFIYA DOLE.
---
 The troops which were assisted by the Joint Task Force (JTF) carried out the operation in Borno state.
The statement released by the Director of Army Public Relations, Brigadier General Sani Usman revealed that the operation which can be described as successful was based on information received by the JTF which prompted them to swing into action to rescue the captives.
Brigadier Usman revealed that the troops had launched an offensive attack on location in Jarawa general area, Kala Balge Local government suspected to be a hiding place of the group. He added that the troop came under heavy attack at Jarawa village.
He said: "During the operation, the troops neutralized 21 Boko Haram terrorists, rescued 1,623 residents of Jarawa who were held captives by the terrorists.
"They also recovered three AK-47 Rifles with registration numbers 565222414, 563729686 and UF 3646, a 36 Hand Grenade, 12 Cutlasses and four motorcycles," the statement added. "The rescued persons have been escorted to Rann Internally Displaced Persons (IDP) Camp, while all the children were vaccinated," the statement added.