OKOROCHA calls for creation Of Department Of Happiness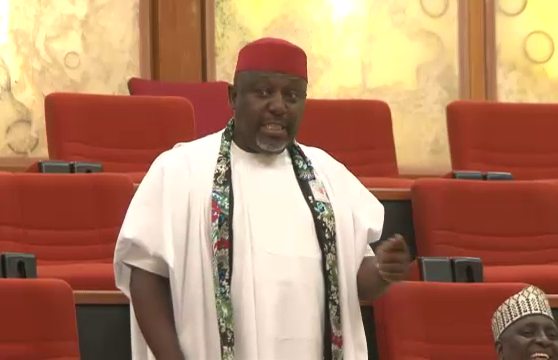 Imo West Senator, Rochas Okorocha has suggested that the government's creation of a Ministry of Happiness will help in tackling the rising wave of suicide in the country.
---
Galaxy's Godfrey Eshiemoghie reports that Okorocha made this call Tuesday in plenary while contributing to a motion moved by Senator Theodore Orji on the 'Rising Incidence of Suicide among Nigerians.'
Sen. Okorocha said it obvious that Nigerians have been hard hit by the harsh socio-economic realities in the country, a problem that therefore forces them to take to suicide.
This, he said, prompted his call for a proactive measure to be taken.
In contributing to the motion, other lawmakers noted that factors such as unemployment and mental health are largely responsible for the rising incidence of suicide in Nigeria.
At the end of debate on the motion, the Senate therefore urged the Federal Govt. to impose an immediate ban on the production, importation and circulation of Sniper insecticide one very common item used for committing suicide based on reports on recent incidents.