Ogun PFN Chairman Decries Poor Leadership In Nigeria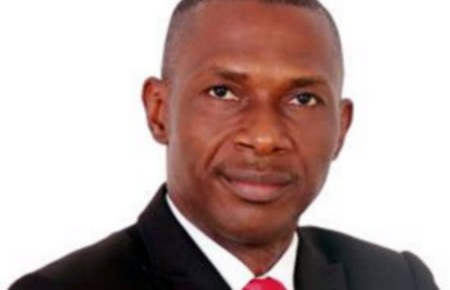 The Ogun State chairman of the Pentecostal Fellowship of Nigeria (PFN) Apostle David Otaru, has said bad leadership in the country will persist as long as Nigerians vote people who lack credibility into political offices.
---
Otaru, who noted that Nigeria is facing serious socio-political and economic challenges as a result of several unscrupulous leaders at the helm of its affairs, added that Nigerians must stop choosing their representatives without properly cross-checking their backgrounds and antecedents.
The PFN chairman stated this at the sidelines of a one-day leadership capacity building conference, in Abeokuta, Ogun State capital.
He said Nigeria would have been saved from challenges of corruption, insecurity, unemployment and lack of good governance if people holding political offices had undergone the rudiments of leadership.
In her remark at the conference, the deputy governor, Noimot Salako-Oyedele, commended Ogun PFN for organizing the conference towards efficiency.
While saying Dapo Abiodun's administration would continue to collaborate with PFN and other religious organisations in the state towards ensuring good governance, Salako-Oyedele, urged the participants at the conference to imbibe the values of right leadership and inculcate them in their members.
The conference organized by the Ogun PFN for its members themed, 'Overflowing Grace', had in attendance the deputy governor of Ogun State, Noimot Salako-Oyedele, the Speaker of Ogun State House of Assembly, Kunle Oluomo, chairman of Christians Association of Nigeria (CAN) in the state, Bishop Tunde Akin-Akinsanya, National Vice President, Southwest of PFN, Bishop Reuben Olu Oke and Pastor Femi Emmanuel, who was the guest speaker.