NTFS Fraudster, beware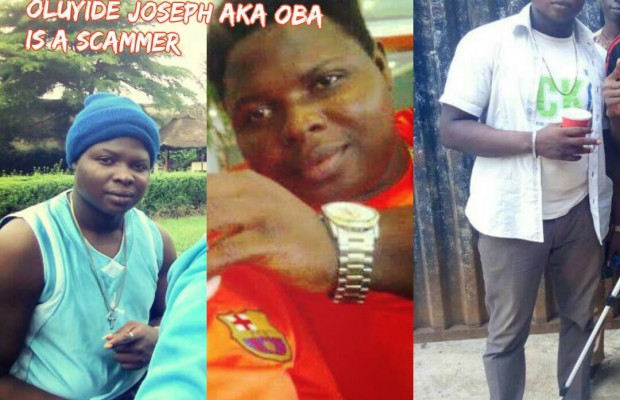 DISCLAIMER!!
Galaxy Television advises the general public to be wary of this man, Oluyide Joseph, who claims to be Oba Biyi. He is a scammer.
---
Reports reaching us confirmed that he has been collecting the sum of N1,000 from unsuspecting girls for registration, claiming to be an agnt for our prestigious fashion show- The Nigerian Television Fashion Show, NTFS.
However, we wish to categorically state that this fraudster is not a member of staff or representative of Galaxy Television.
Once again, the general public should be on the alert as this suspected criminal is at large.
Please note audition od models for NTFS is free of charge
If you have useful information on him (Oluyide Joseph), please call us on ...0813-0753-244 or report to the nearest police station.
THANK YOU
SIGNED
MANAGEMENT.
See screenshot of fraudster's victims.