Nothing can stop Biafra - Ikedife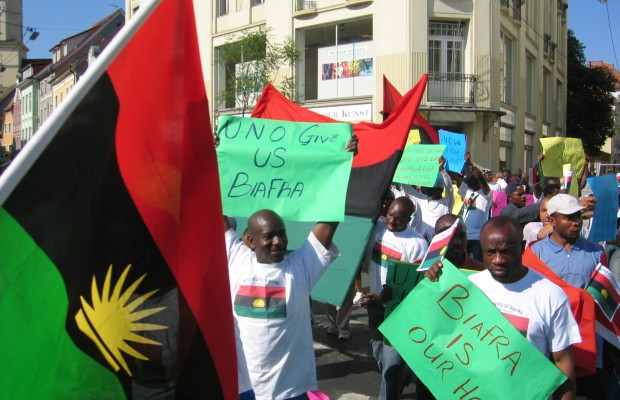 Elder statesman and a former President General of Ohanaeze, Dozie Ikedife has replied the British Government over its recent statement that Nigeria remains indivisible.
---
 He declared that no one can stop the actualization of the Republic of Biafra.
Ikedife was reacting to a recent statement credited to the British High Commissioner to Nigeria Paul Arkwright; where he affirmed that the United Kingdom was behind one and indivisible Nigeria, said soon Nigeria will be history.
Dozie Ikedife who is also the founder and grand patron of the customary government of Biafra narrates it statutory functions and how it is aiding the struggle gradually.
Arkwright had said, the strength of Nigeria is not in her money or oil but her greatest asset remains her well-endowed and resourceful people,"
Reacting swiftly, the former Ohanaeze leader said Arkwright was only entitled to his opinion and such would not deter his people from achieving their aim.
He said, "such a statement or position is not a surprise because when people from the Southeast were being killed in some parts of Nigeria, and were virtually pushed out of Nigeria, and when they declared Republic of Biafra, as their own land and home, the British government helped to suppress that by supporting Nigeria along with one or two European countries".
The elder statesman, who spoke in Nnewi his home town, said the statement will not deter them. He maintained that it will only heighten their resolve to achieve what they had set out to achieve.