Military denies corruption allegations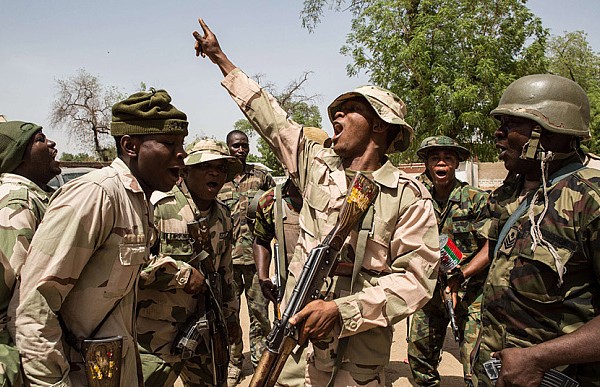 The Nigerian Military has dismissed reports from a section of the Media that corrupt practices within its ranks is undermining the nation's efforts to battle the Islamist insurgency of Boko Haram. 
---
Director Defence Information, Major General John Enenche gave the denial at a media briefing held in Abuja.
General Enenche described the allegation as disheartening particularly, saying it is unfounded not even when the military got the United States commendation on the fight against insurgency.
He however said the military would treat the allegation with utmost suspicion.
The DDI however assured that the nigerian military will not discouraged but committed to providing security to lives and property and totally loyal and surbodinated to the constitution of the country.
Transparency International Thursday reported that the alleged graft underlines the difficulty of achieving two key promises of President Muhammadu Buhari's 2015 election campaign: tackling endemic corruption and defeating an insurgency that has claimed over 20,000 lives and displaced millions. 
This the Watchdog said left the military "without vital equipment, insufficiently trained, low in morale and under-resourced in the war against insurgency, terrorism and other related crimes across the country.