Mass burial for 73 victims amidst tears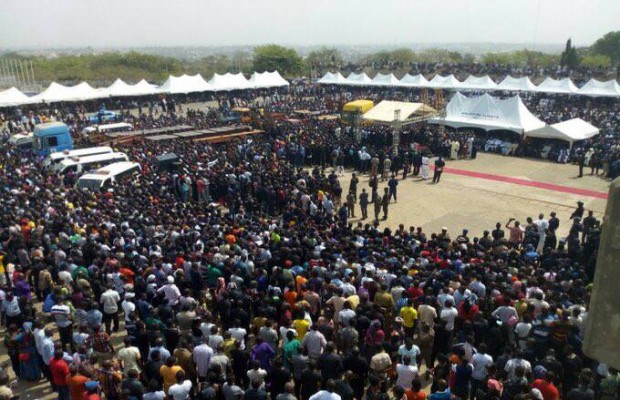 The remains of the 93 dead bodies killed in the wake of the New Year celebration by suspected Fulani herdsmen have been laid to rest.
---
They were given a mass burial after a funeral service was held for them by the state government at the IBB square in Makurdi, the state capital where Benue people flooded the ceremony to pay their last respect.

During the ceremony, one of the relatives of a 4-year old boy, and who carried his casket, lamented the death of the boy, saying their future generation is being thwarted.

Among the dead to be buried are two four year old, youth corps member who came for the festive period and a pregnant woman among others.

Governor Samuel Ortom the chief mourner were among other dignitaries that were present at the ceremony to bid the dead farewell as they have paid the supreme sacrifice.
Some families could not hold back there tears as they grief and mourn the dead.