Linda Ikeji has done more than Adeboye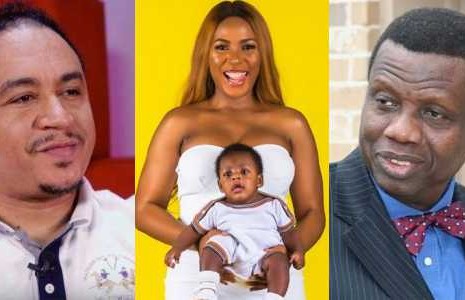 Controversial On-Air Personality, Daddy Freeze has again taken to his official social media handle to, as usual, lambaste some Nigerian pastors.
---
Daddy Freeze lambasted the Nigerian pastors when he celebrated the 'celibacy' blogger, Linda Ikeji for her effort in what he described as 'the propagation of  Christianity.'
The OAP equally applauded Linda Ikeji for doing wonders for the body of Christ than Adeboye, Eneche and others.
The OAP has been known for his rigorous criticism of religious matters especially matters that concern the activities of clergy-men.
In his own words; Daddy Freeze said;  Today, The #FreeNation in Christ celebrates @lindaikejiblog and congratulates her on her bundle of joy, Jayce!
My interview about tithing on her page, took my message about the real truth about Christ to the ends of the earth and afforded many people the opportunity to experience the true Gospel of Christianity, for the first time.
Many people who follow me today learnt about me for the first time via that interview, circa a year ago, on her blog.
I liken her to the Samaritan woman at the well, whom Christ himself described as a 'harvester' for bringing souls to salvation.
In my opinion, Linda has done more for the body of Christ and the propagation of Christianity that Adeboye, Oyedepo, Adefarasin and Enenche combined! ~FRZ
Today's teaching is dedicated to her, join me live at 4pm on YouTube.com/daddyfreezeteaches
◄ John 4:36 ► New International Version :Even now the one who reaps draws a wage and harvests a crop for eternal life, so that the sower and the reaper may be glad together.
New Living Translation: The harvesters are paid good wages, and the fruit they harvest is people brought to eternal life. What joy awaits both the planter and the harvester alike!"
Report by Godday AKOH