Lagosians decry deplorable state of roads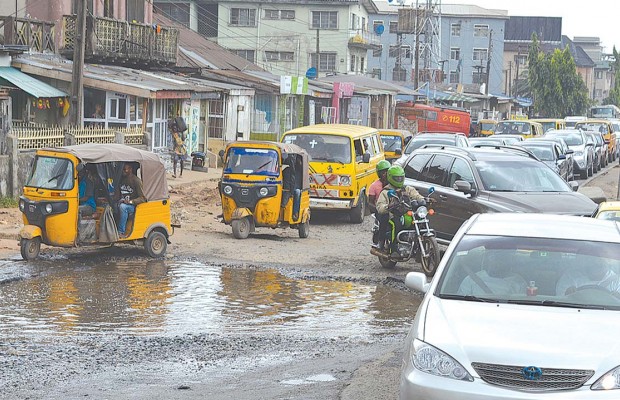 Residents of Lagos state have appealed to the state government to as a matter of urgency to rehabilitate bad roads across the state which is bringing untold hardship to commuters and motorists. This is as incessant rainfall leading to flooding continue to make roads impassable.
---
Traffic has remained a menace in Lagos with successive administration deploying palliative measures to no avail. However, when it rains, motorists and other road users are in for a long day. 
The deplorable state of roads has further worsened the traffic situation occasioned by flooding. Commuters spend hours in traffic, while those who are brave enough to board commercial motorcyclists are barred from plying the highways.
This is the situation Anifowose area and Ikeja Along. The drainages are blocked with sand and plastic waste.
At the Herbert Macaulay way Yaba, commuters resorted to plying one way as a portion of the road is riddled with potholes filled with water. The drainage here is filled with sand. 
Residents called on the state government to do something urgent about the deplorable road
Recall that the Nigerian meteorological agency (NIMET) in its 2019 seasonal rainfall prediction stated that 12 out of the 36 states of the federation would experience heavy rainfall stating further that about 600 local government areas would be under the threat of flood
Since September, Lagos has experienced continuous rainfall which has left many roads and neighbourhood flooded especially due to blocked drainages.
Lagos  state governor, Babajide Sanwoolu has however declared a state of emergency on bad roads and ordered massive repair work on critical highways across the state but residents can only hope and wait for their moment for respite