Lagos residents protest proposed privatization of water sector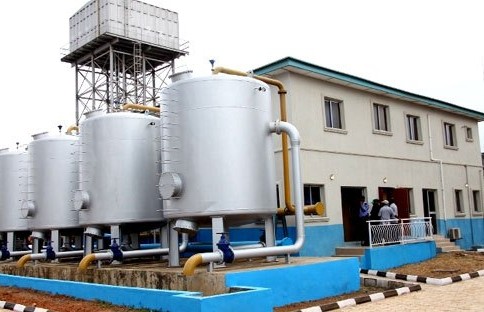 As part of events to celebrate the 2017 world water day, members of civil societies on Wednesday stormed the streets of Lagos in protest against the proposed privatization of water sector in the State. Adeola Aderibigbe has more in this report.
---
 Water is a transparent and nearly colorless chemical substance that is the main constituent of Earth's streams, lakes, and oceans, and the fluids of most living organisms.
Water covers 71% of the Earth's surface; It is vital for all known forms of life. On Earth, 96.5% of the planet's crust water is found in seas and oceans,
Safe drinking water is essential to humans and other life forms even though it provides no calories or organic nutrients. Access to safe drinking water has improved over the last decades in almost every part of the world, but approximately one billion people still lack access to safe water and over 2.5 billion lack access to adequate sanitation.
As part of efforts to bridge the gap and ensure adequate water for Lagos residents, a rally was organized by members of the civil society organization to warn the State Government against its proposed privatization of water sector.
The procession which commenced from Ikeja through Obafemi Awolowo way to the State Governor's office was also used to sensitize the public on the proposed bill of the Lagos State Government to allegedly collect taxes on wells and boreholes within the State.
The Lagos State commissioner for Agriculture in Lagos who addressed the protesters assured them the State Government would look into their petition.
The procession was halted by the police as it approached the Lagos State House of Assembly.
Pandemonium was averted as the protesters were angry with the police for barricading the road saying it is their right to see their elected representatives.