Kano NBA Sets New Date for 2020 Election Amidst Rancor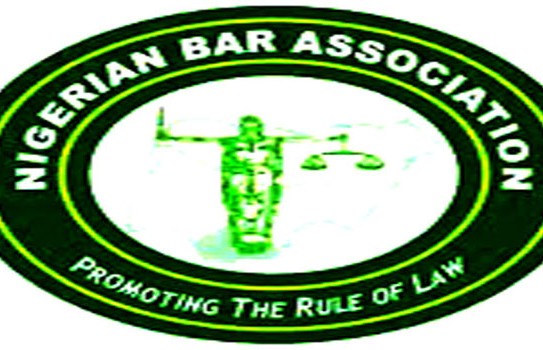 The electoral committee (ELCOM) of the Kano branch of the Nigerian Bar Association (NBA) has issued a release to say that a new date has been fixed for the branch's 2020 election into executive positions.
The committee 's spokesman, Mattellah J. Ellah, who issued the statement said in view of the fact that the federal high court which gave an order that halted the election on the earlier scheduled date vacated the order on Friday, ELCOM has now fixed Monday, the 29th of June as the new date for the election.
He advised that members should adhere strictly to the election guidelines published by ELCOM for a smooth and rancour-free election on Monday.
Meanwhile, one of the contestants for the position of publicity secretary, Abdurrazaq A. Ahmed, has withdrawn from the race, citing "dirty political games played by some aspirants which to my mind goes beyond the desire to serve the bar."
The 2020 election of the Kano branch has come with so many arguments bothering on the understanding of the provisions of the NBA uniform by-law as it relates to the qualification of aspirants who have served the bar in elective capacity twice in less than five years.
ELCOM exercised its power to disqualify some aspirants based on what it said was its understanding of the provisions in question. But the disqualified aspirants took the matter to the national secretariat which reversed ELCOM.
The reversal of state branch ELCOM's decision by the appeal panel instituted by the national secretariat was itself another incidence which some members felt was unconstitutional, considering the reality that the constitution provided that ELCOM's decision on such matters was final.
Two members of the branch, therefore, dragged the NBA, its president, Paul Usoro, secretary-general and others to court in Suit No FHC/KN/CS/133/2020 to seek that the court pronounces the position of the national body ultra-vires the provision of the association's constitution, and to stop the election from being conducted until contested issues have been resolved.
The court gave an order for status quo to be maintained and later vacated the order after it was told that the tenure of the executive committee of the branch was running out.
One of the applicants withdrew and the matter was adjourned to July 2, 2020, for the hearing of the motion on notice.
Running against time, ELCOM has now fixed Monday for the election.