IPPIS: FG insists on including ASUU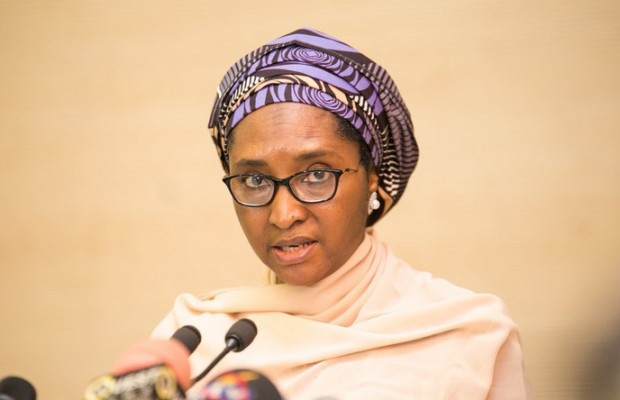 The Minister of Finance, Budget and National Planning, Hajia Zainab Ahmed says the government is going ahead with the planned inclusion of the Academic Staff Union of Universities,  into the Integrated Payroll and Personnel Information System (IPPIS).
---
Mrs. Ahmed made the disclosure while fielding questions from journalists after Tuesday's National Economic Council meeting held at the presidential villa, Abuja.
She said although the government would be engaging the Union for a common ground, yet the decision to include them or otherwise would be made by the president.
Tuesday NEC meeting which had state governors in attendance was chaired as usual by Vice President Yemi.
Expectedly, governors took turn to intimate journalists with discussions that topped the agenda of the meeting.
One question that bordered journalists which was thrown at the minister of finance and, budget and national planning, was the rejection of the Integrated Payroll and Personnel Information System (IPPIS) by ASUU and the minister said ASUU would be included in the plan irrespective of their opposition.
The minister also revealed the government's plan to engage state governments over their rejection of thirty years period approved for them to refund the budget support facility given to them by the Central Bank of Nigeria.
The council also discussed ways to improve health care delivery urging state governments to hold a quarterly meeting with local governments to review the level of progress on the implementation of sustainable primary health care delivery within the states.
Minister of health, Osagie Enahire who gave statistics on the National Centre for Disease Control's public health security, said the government is doing its best to rid the country diseases such as miseales, Lassa fever and yellow fever through its planned revitalization of nearly ten thousand primary health care centres across the country.
Ogun state governor, Dapo Abiodun also briefed Journalists on presentation of the NNPC on its efforts to stop diversion of petroleum motor spirit which he is a threat to national economy.
The council also commended the Presidential Enabling Business Environment Council for the recent improvement of ranking of Nigeria by the World Bank ease of doing business ranking 2020.
And also received balances in the excess crude account which stood at three hundred and twenty-four million US dollar.
The balance in the stabilization account stood at 28.6 billion Naira while the natural resources development fund account stood at 70.7 billion Naira respectively.