INEC presents plan to Senate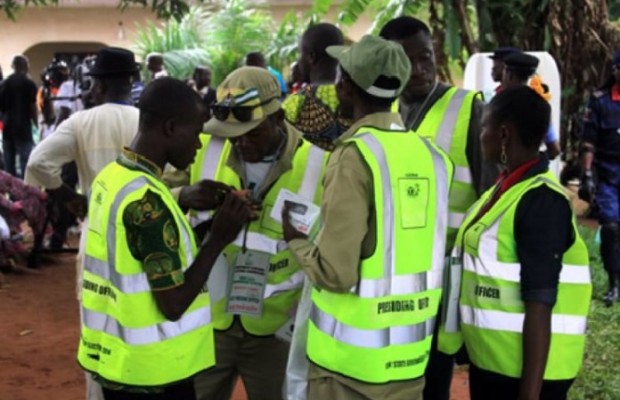 Independent National Electoral Commission has presented its drafted five-year new medium term operational framework to Senate president Bukola Saraki with commendation for early amendment of electoral Act.
---
Correspondent Onuora Aninwobodo reports that the INEC Chairman in company of National Commissioners at the presentation ceremony described the recent amended Electoral Act as a technologically friendly electoral Act.
The framework, known as: "Strategic Plan 2017 to 2021," was presented by INEC Chairman, Prof. Mahmood Yakubu to the Senate President Bukola Saraki in a brief ceremony at the National Assembly.
Professor Yakubu said the plan was designed to consolidate on recent progress made by the commission in conducting credible elections.
Speaking further, he said that the commission embarked on the review of the first strategic plan following its completion in 2016.
President of Senate, Bukola Saraki said that the recent amended electoral Act will help improve Nigeria's electoral process, adding that the amendment of the Act laid a very good foundation that the Nation should be proud of.
According to Senator Saraki, the use of technology in elections will help INEC meet up with international best practices.
The visit of INEC Management team created an avenue for the Senate to assure INEC of their support following the passage of the electoral act to accommodate the use of card readers on Thursday, 30th of March, 2017.