ICPC charges Nigerians on sustenance of anti corruption war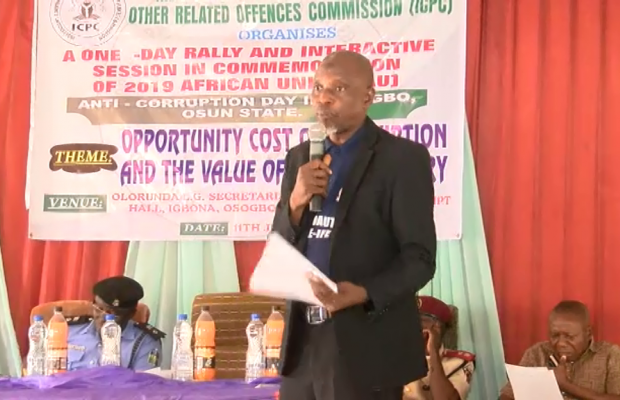 The independent corrupt practice commission has assured residents of Osun state of its readiness to sustain the anti corruption war
---
This was made known during a walk to commemorate the 2019 African Union Anti corruption day .
Addressing the gathering at the Termination point of the Rally ,Osun State commissioner of ICPC, Baba Alaro Shuaib said the public owe it as a duty to join the fight against corruption by speaking up where corruption is identified.
He says the ICPC is committed to ensuring that all stolen wealth are recovered to save the future of the nation .