Why Yoruba leaders are not united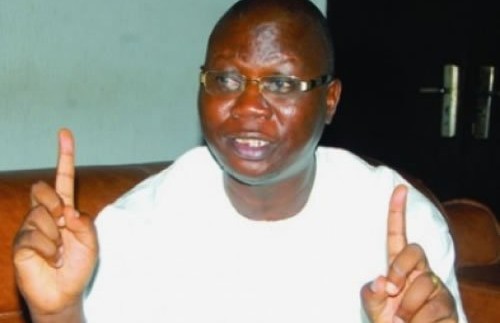 A leader  of the Oodua Peoples Congress (OPC) Gani Adams has attributed the lingering pace of retrogression in Yoruba land to the inability of the leaders on the region to speak with one voice.
---
Speaking in ibadan during the annual Oke ibadan festival held at the cultural centre,  Mokolaibadan, Adams who decried the polarisation of the celebration this year said Ibadan would have got another state by now if not for lack of unity of purpose among the major stakeholders in the land.

The leader of the OoduaPeoples Congress said there is a need for the leaders to come together in one accord and emulate the virtue of those great leaders that have fought for the progress of ibadan.



On plans by some infuential people in the state to stop this year celebration, Gani Adams debunked the claim that he is using the celebration and others in the southwest and beyond to make money.


In his lecture at the event, a Professor of Exercise Physiology Advocate and Solicitor, Supreme Court of Nigeria, Prof. AyodejiAgbonjinmi decried the socio-economic retrogression in th country and therefore charged the Yorubas to take their destiny in their hands if they must be relevant in running the affairs of the country.


Another event to celebrate oke Ibadan festival was held at the Lekan Salami stadium by members of the Central Council of ibadan indigenes.