Former Gov. Osoba says Buhari lack capacity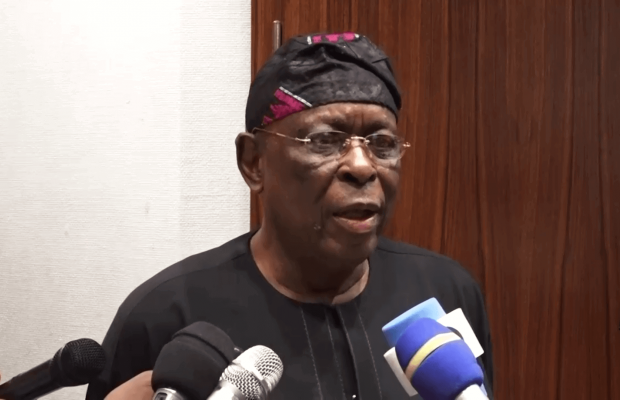 A chieftain of the All Progressives Congress and former Governor of Ogun state, Olusegun Osoba has said those compelling President Muhammadu Buhari to restructure the country are ignorant of the limitations of the President in a democratic setting.
---
According to Osoba who met with President Buhari on Wednesday, at the Presidential Villa, to present copies of his new book 'Battle lines: Adventures in Journalism and Politics',  said the National Assembly held the key to restructuring.
He said though the APC constituted a committee where thorny issues of how power devolution, true federalism could operate, recommendations contained in the report was yet to be transmitted to the National Assembly.
On his views concerning referendum, he said there must be an Act of the National Assembly to create that referendum.
According to the former governor, it's not the President that would by fiat or by executive order, order for a referendum, but the National Assembly who has the legislative powers to do so.
Osoba, however, called on the president's critics to save the president the heat and face the legislature.