FG, states and LGs shared N637 billion- FAAC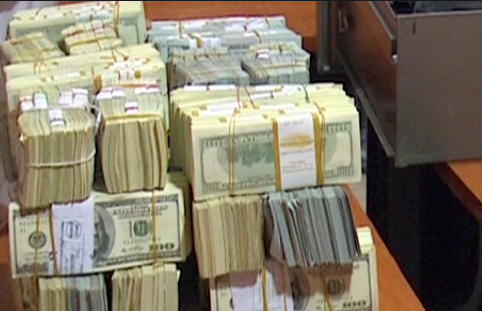 Federal government, states and local governments have shared a total sum of N637.704 billion from the Federal Allocation for the month of August.
---
The Federation Accounts Allocation Committee (FAAC) said the gross statutory revenue received for the month is N550.992 billion and is higher than the N387.319 billion received in the previous month by N163.673 billion.
The shared amount according to the accountant general of the federation, Mohammed Idris comprises the month's statutory distributable revenue of N550.992 billion and the Value Added Tax of N86.712 billion, making up the N637.704 billion.
Addressing journalist after the FAAC meeting held in Abuja, Alhaji Idris said the Federal Government received N260.609 billion, representing 52.68%; States received N132.184 billion (26.72%); Local Government Councils received N101.908 billion representing 20.60% while the Oil Producing States received N41.977 billion as 13% derivation revenue.
He said from the Revenue available from the Value Added Tax (VAT), Federal Government received N12.487 billion (15%); States received N41.622 billion (50%) while the Local Government Councils received N29.135 billion (35%).
The AGF further explained that there was a decrease in the average price of crude oil from $51.05 to $50.44 per barrel and a significant increase in  export volume by 0.85  million barrels, which resulted in increase revenue from export sales  revenue  by about  $41. million.
The Meeting also observed Significant increases in Companies Income and Petroleum Profit tax while Import -Excise Duties and Value Added Tax recorded marginal increases.
FAAC also disclosed that the balance in the excesses crude account is pegged at $2.309 billion.
Report by nnabuchi Nnabuchi