Climate change: FG group organized scheme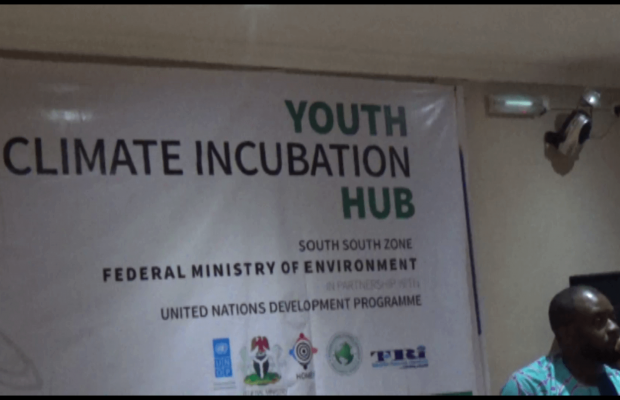 The Federal Ministry of Environment and a non-governmental organization have organized training for youths to come up with ideas on how to fight climate change in Nigeria.
---
The two day Youth Climate Incubation Hub Scheme which is taking place in Port Harcourt Rivers state is seen by environmentalists as a necessity because of the vulnerability of Nigeria to climate change.
Speaking on the purpose of the training, the director Health of Mother Earth Foundation(HOMEF) said it will help in gathering ideas.
A youth organization representative and some participants call on government at all levels to be proactive in the fight against climate change.
The Youth climate incubation hub is the first of such on climate change in the southern part of the country involving youths from Rivers, Bayelsa, Delta, Edo, Akwa-Ibom and Cross River state.