NANTS sensitizes farmers and traders on dangers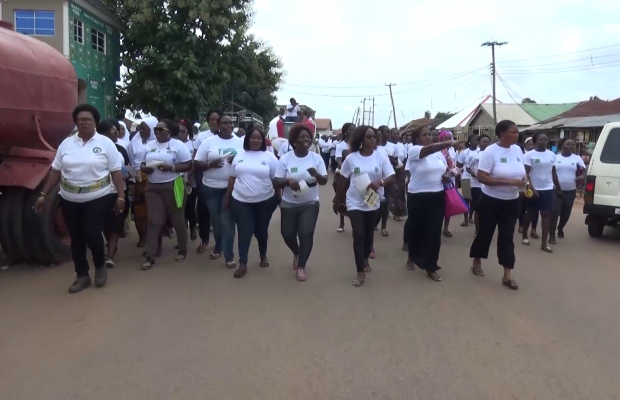 Farmers, traders and resident of Benue state have been advised against the indiscriminate use of agrochemicals on food items and crops.
---
The Federal Ministry of Agriculture and Natural Resources in collaboration with the National Association of Nigerian Traders(NANTs) Women wing gave the advise during a two sensization programme in Makurdi, the Benue state capital.
The programme which started yesterday Monday lectures and presentation on dangers of agrochemicals ended today Tuesday with a road show across some major streets and Markets where they warn against the use of Snipers, camphor, gamaline,  and other synthetic chemicals which many farmers and traders uses at their farms, markets and in their homes.
The sensitization walk on the road and market, enlightened the traders on the dangers and implications of these agrochemicals also call for proper handling of food items. she said the poor handling and use of this substances has affected many lives and still poses danger, the national leader of National Association of Nigeria Traders, Ruth Agbo, appeal for proper use of agrochemicals on their farms saying whenever they are in doubt they should consult experts to educate them before use.