FEC approve N310bn for 2nd Niger bridge access roads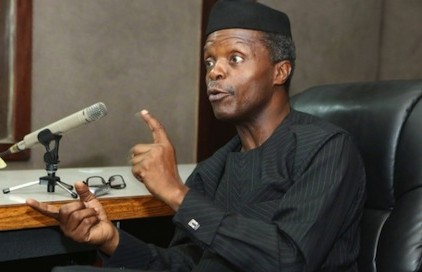 The federal government has approved the total of sum of three hundred and ten billion Naira for the construction of three road projects as part of its infrastructure development drive. 
---
Minister of Works and Housing Babatunde Fashola gave this estimate after today's federal executive council meeting presided over by Vice President Yemi Osinbajo. 
The weekly cabinet meeting convenes with the new head of service in attendance.
Yemi Esan replaces Winifred Eyo-Ita who was forced into retirement following investigations on her office by the anti-graft agency.
The meeting which lasted for four hours saw the approval of several memoranda for the construction and renovation of road projects. 
Among them is the access road that connects the second Niger bridge with Onitsha and Asaba in Anambra and Delta states.
The project is estimated at two hundred billion naira
The sum of seventy-nine point eight billion Naira was also approved for the construction of the Ibadan-Ilesha-Ife dual carriageway while twenty-nine point six billion Naira was approved for the second phase of the Kano-Katsina highway 
And in the education sector, a total sum of one point eight billion Naira was approved as special intervention for the construction of the faculties of environment and education at the University of Abuja
The contractors have been given a forty week period to complete this project