Fear as another tanker explodes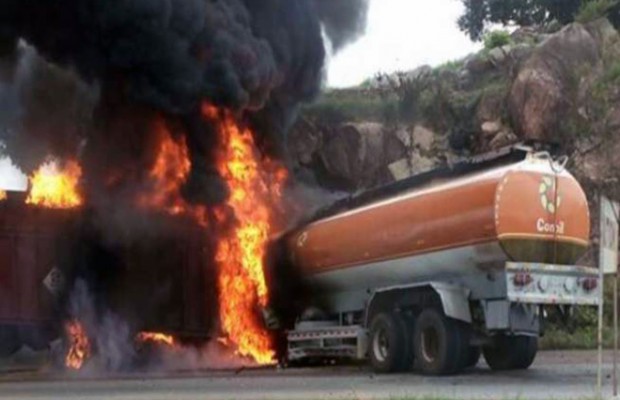 Residents of omagba in Onitsha south local government of Anambra had their sleep disrupted when around 2 am they were rudely awoken by an explosion.
---
A tanker loaded with Premium motor spirit collided with another truck which led to its explosion. Speaking to galaxy news, some residents say their fear was heightened by the fact that just the day before, a similar incident had taken place which led to the loss of lives and properties worth hundreds of millions.
They said it is high time that the federal government wake up to their responsibilities and act to forestall a reoccurrence of such an ugly incident. More than thirty vehicles have been confirmed to have been burnt in this latest incident including houses and shops stocked with goods.