Ekiti residents call on FG to repair bridge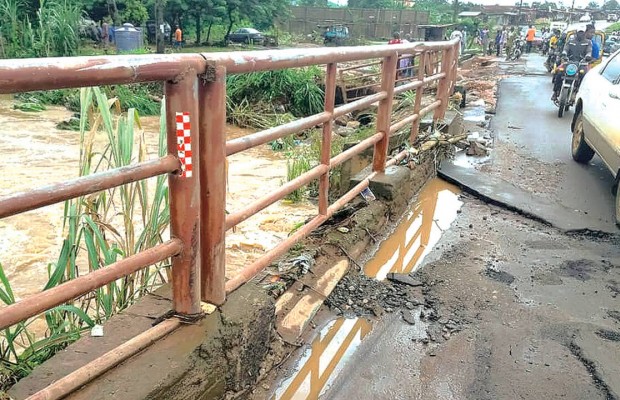 Concerned groups and road users have expressed fear over the condition of a bridge along the Federal polytechnic road in Ado, the Ekiti State capital which is threatening to give way. 
---
The protesters came around the bridge to register their fears and called on the federal government to step in before the situation gets out of hands. 
This is Ureje bridge in Ado Ekiti, and this is the road leading to two tertiary institutions, Afe Babalola University and Federal Polytechnic in the state capital.
The road also connects several towns including Ijan, Aisegba, Ijesa isu and Ikole Ekiti.
Commuters also ply this route to the Federal Capital Territory. 
Should the bridge give way, access to the institutions will be cut off, and fears are raised by the protesters.
In the wake of recent flood havoc in the state, the leadership of the National Emergency Management Agency was in Ekiti state to inspect the bridge and other areas worsened by the flood.
The State's head of national emergency management authority, Olusegun Afolayan has this to say.
As residents intensify calls for the repair of the bridge, it is hoped the federal government will live up to the expectations of the residents.