DSS Attempt to Arrest Sunday Igboho in Ibadan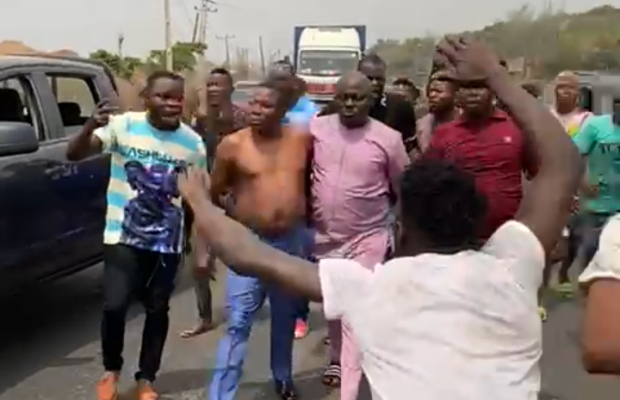 Yoruba Activist, Sunday Adeyemo who is popularly known as Sunday Igboho has escaped an attempted arrest by men of the Department of State Security (DSS) in Ibadan, the capital of Oyo State on Friday.
Men of DSS intercepted Sunday Igboho at Guru Maraj's area in Ibadan along Lagos Ibadan Expressway while he was going for a meeting in the state capital.
Igboho, who spoke with newsmen afterwards, said he was disappointed that he has not committed any offence for the attack by men of DSS who on the instruction of unknown authority attempted to prevent him to move around in Ibadan and beyond.
He said despite their attempt, he was able to reach his destination for the scheduled meeting.