Crisis as Offa and Ijagbo clash over land ownership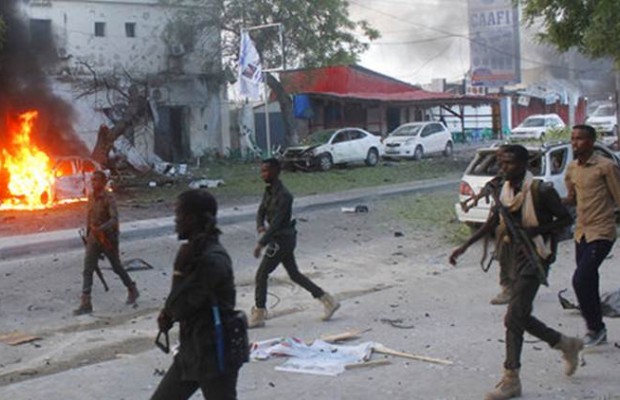 A communal clash has broken between Offa and Ijagbo areas, both in the Offa and Oyun local governments respectively over ownership of land.
---
The misunderstanding and crisis over the ownership of the portion of land in an areas known as Tade and Adeleke respectively by both sides have been on for the past ten years where a mutual understanding has been reached twice.
Early this morning, it was reported that some youths from Offa stormed the disputed area and started destroying residential and community hall built on the land while the Ijagbo youths also retaliated.
Efforts by police to calm the situation did not yield positive result as naval officers were drafted in to calm the situation.
Sources say the roads leading to the two communities are littered with burnt tyers while gunshots are presently being shot sporadically leading to the massive injury of three people who have been taken to hospitals.
Human and vehicular movement is now absent as everyone remained indoor over fear of being hit by stray bullets.
Confirming the incident, the police public relations officer, Ajayi Okasanmi says the situation is under control as the police are trying to ensure that it does not escalate.
The state government in a statement signed by the chief press secretary to the governor, Abdulwahab Oba calls on the two communities to maintain peace and not take laws into their hands.
The governor warns that  any communities found culpable will be dealt with in accordance with the law and calls on the people to go about their lawful businesses.
Reports by Lukuman Abiodun