Court orders DSS to produce Suswam for trial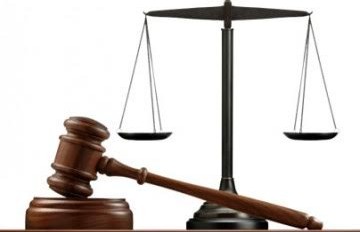 The Abuja division of the Federal High Court has ordered the Department of State Service (DSS) to produce the former Benue state Governor, Gabriel Suswam in Court, for him to answer alleged criminal charges preferred against him and two others by the Federal government.
---
The order by Justice Gabriel Kolawole came owing to the failure of Suswam to show up at the Court hearing which was meant for his arraignment along with other defendants.
The Federal Government had accused Suswam, and two others of diverting the sum of N9.79billion part of which was meant for the Subsidy Reinvestment and Empowerment Programme [SURE-P], funds allegedly diverted between 2012 and 2015 while Suswam was state governor.
Other defendants who face a 32-count fraud and money laundering charge along with the governor are; a former Commissioner of Benue State under Suswam's administration, Mr. Omadachi Oklobia, and the then Accountant, Benue State Government House, Mrs. Janet Aluga.
The prosecution counsel and the counsel to the two other defendants give their take on the outcome of the hearing.
Counsel to Gabriel Suswam says he will file a suit for the enforcement of the fundamental rights of his client who has been in DSS custody since last month.
The case has been adjourned till the 11th of May for the arraignment of the defendants.