Court adjourns INEC's case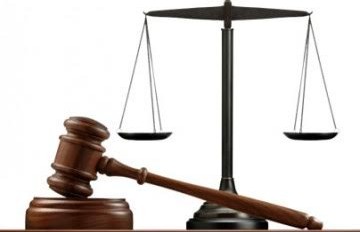 A Federal high court, seating in Port-Harcourt, the Rivers state capital has adjourned the case of 23 officials of the Independent National Electoral Election (INEC) to September 15, 2017.
---
The officials (name withheld), who are on administrative bail, were earlier arrested by the police on bribery allegation.
The officials were alleged to have collected the sum of N360 million bribe from Governor Nyesom Wike to influence the outcome of the rerun election case.
At the resumption of the matter before the High Court, counsel to the accused persons, Wale Balogun brought an application urging the Court to adjourn the matter till after court vacation.
Wale Balogun said it was not practicable to proceed with the trail during court vacation.
Counsel to the Federal Government Alilu Aminu Kayode while opposing the application for adjournment urged the court to arraign the INEC officials and commence trial after court vacation.
However, the presiding judge of the Federal High Court in Port Harcourt, Justice Hillary Oshoma over-ruled the counsel to the federal government and adjourned the matter till 15th September, 2017 for formal arraignment of the 23 INEC officials.  
Report by Converter Elisha