Charly Boy stages protest to EFCC headquaters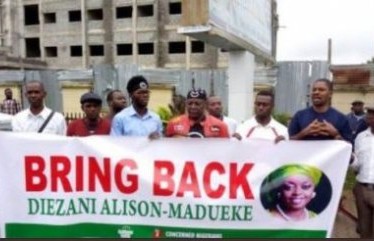 Charles Oputa, also known as Charlyboy, alongside his OurMumuDonDo protesters have stormed the headquarters of the Economic and Financial Crimes Commission, EFCC, in Abuja to demand the repatriation of a former Minister of Petroleum Resources, Diezani Allison-Madueke.
---
 The former Minister who served during the administration of ex-President, Goodluck Jonathan, is undergoing investigations over alleged fraud committed while she was in office.
Two weeks ago,  Charly Boy led a series of protests to demand that President Muhammadu Buhari either resume office or resign.