Buhari tasks judges on creation of special crime courts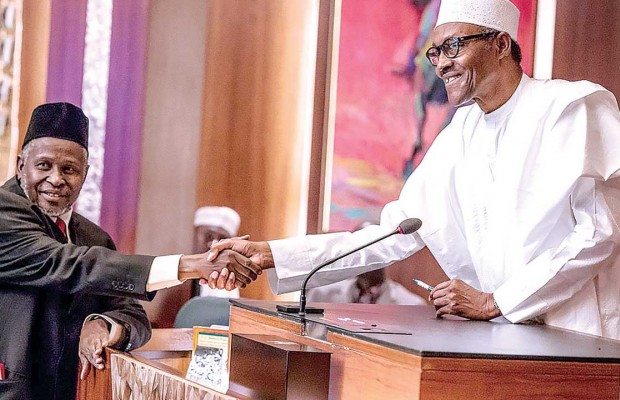 President Muhammadu Buhari has called on judicial officers to work towards the creation of special courts to assist in the speedy administration and dispensation of justice in the country.
Speaking at the opening ceremony of the 2019 biennial All Nigeria Judges Conference of Superior Courts, held in Abuja, Monday, President Buhari advised the jurists to deliberate more on how to create an efficient structure for the proposed Special Crimes Courts or the urgent designation of existing courts as Special Courts with competent and credible judicial officers in order to remove administrative bottlenecks in the judicial process.
The President said he was not unaware of the challenges facing the judiciary, over which he has had discussions with the Chief Justice of Nigeria.
He said his administration has been committed to a number of justice sector reforms such as review of extant laws and enactment of new laws that will improve the lives of Nigerians.
According to the President, his administration was committed to the economic revival of the country especially by attracting foreign investment as well as fighting corruption and insecurity.
Chief justice of Nigeria Mohammed Tanko said the conference was for the judiciary, an opportunity for critical self-evaluation.
President Muhammadu Buhari also lauded the dedication of the judiciary in the timely dispensation of electoral disputes and urged them to do more.