Buhari reads riot act to mischief makers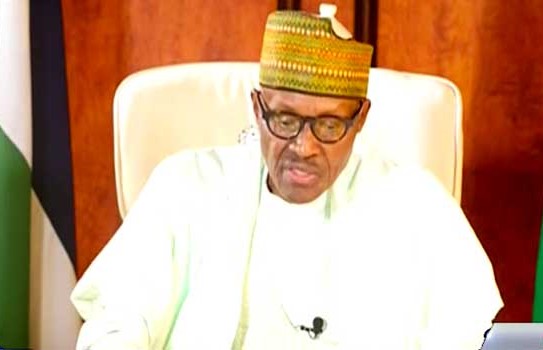 President Muhammadu Buhari has on Monday, August 21, said government will reinforce and reinvigorate the fight against insecurity and other vices perpetrated by some misguided citizens.
---
 The president gave the assurance during his address to the nation after he returned from a 103 day medical vacation in London, United Kingdom.
 
He said although every group in the country has a grievance but such situation should not be misused.

Buhari said the government will no longer tolerate inflammatory statement tend to cause disunity among Nigerians.
He said Nigeria's unity is settled and not negotiable adding that irresponsible elements will not be allowed to start trouble and run away when things get bad.

However, the President acknowledged that every Nigerian has the right to live and pursue his business anywhere in Nigeria without hindrance adding that the unity of nigeria is sacrosanct.

He announced a renewed and continous fight against insecurity, farmer/herdsmen clashes as well as ethnic violence fulled by political mischief makers.

Urging Security Agencies not to let the successes achieved in the last 18 months be a sign to relax as Terrorists and criminals must be fought and destroyed relentlessly so that the majority of nigerians can live in peace and safety.

The president also urged Nigerians to eschew petty differences and come together to face common challenges of economic security, political evolution and integration as well as lasting peace.