Benue to teach science in local language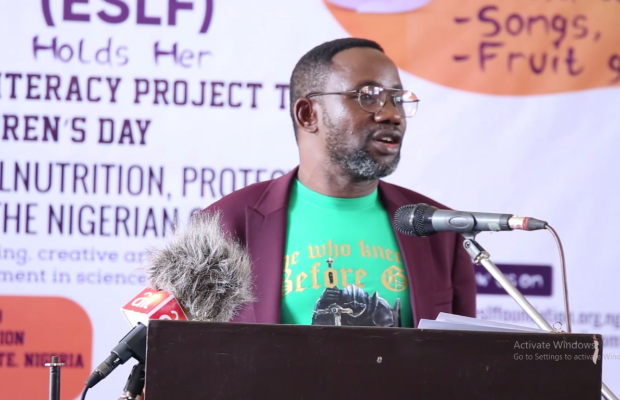 Benue State Government is introducing sciences into its indigenous languages of Tiv, Idoma and Igede for schools in the state.
---
The Chairman of the State Universal Basic Education Board, Dr. Philip Tachin, made this known during the 4th annual literacy project to mark the 2019 children's day celebration.
The SUBEB chairman says Sciences subject has become critical for the state, hence the board is currently working on a model that will facilitate learning; he said such 'Model' when fully completed will be first in the country.
Dr. Tachin explained that most advanced countries in the world learn in their mother tongues, and it cannot be different in Benue.
Celebrating the children's day under the Eunice spring of life Foundation, a pet project of wife of the Benue state governor, themed, End Malnutrition, Protect the future of the Nigerian Child.
The state commissioner for woman affairs, Mrs. Ladi Isiegbe, at the occasion called mothers and caregivers to ensure children are given the right meal, stating that 54% of children in the world die out of malnutrition due to infant mortality.