Benue Gov sack 2 general managers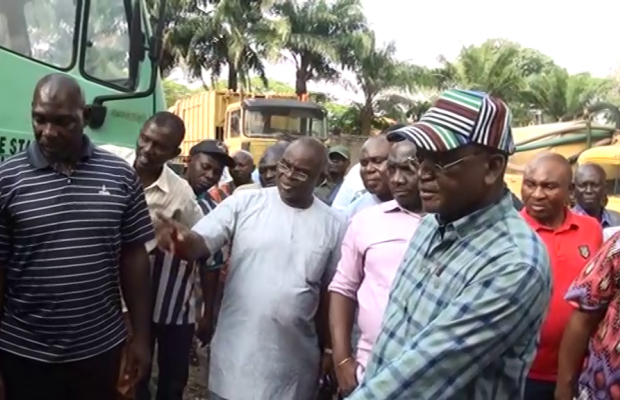 Two General Managers heading Benue state water board and the State Environment Sanitation Agency has being relived of the positions after both were found wanting for inefficiency.
---
Governor Samuel Ortom of Benue state had visited the agencies to inspect the place following complaints from the public that both institutions who should provide water despite been close to river Benue and the lack of maintenance of sanitation equipment were responsible for the redeployment.
The governor who restated his commitment to Benue people and revamping their social economic fortunes this time, said he welcomes constructive criticisms and those that will help him develop the state. He said the likes of these two, or their inefficiency.
The two general managers Mr Andrew Chile of the state environmental sanitation and Mr Mike Zungu, of the state water board.