Benue Assembly confirms appointment of new CJ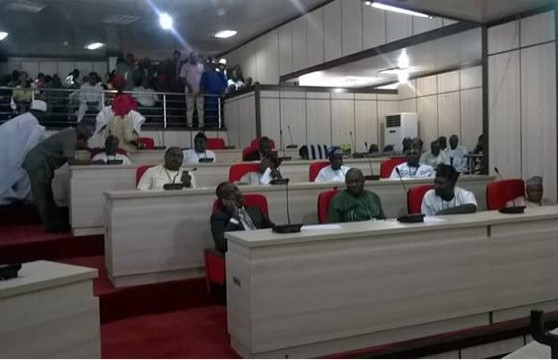 Benue State House of Assembly has dissolved its state Independent Electoral Commission, following a letter received from state governor requesting their approval.
---
It also confirms the appointment of a new chief judge of the state Aondover Kakaa, after the former retires from office.
The confirmation came following a motion moved by Hon Paul Biem, a member representing Ukum state constituency, soliciting others members to accept his approval without appearing on the floor of the house since he was already cleared by National Judicial Council.
The speaker, Titus  Uba, who earlier read the letter to dissolve the state electoral commission said in his words the chairman and member no longer serve the interest of the public .
He confirmed the nominee as the new Chief Judge of the state, described him as a man well known with more than 30 years experience in judicial matters 
Meanwhile, the house also received a letter containing the list of commissioner- designates to be screened, but the majority leader of the house Hon Avine Ahbum, in a motion observed that it can be entertained today was adjourned till next week.
Reports by Gabriel Ordia