Army raid militant house discovers decomposing human parts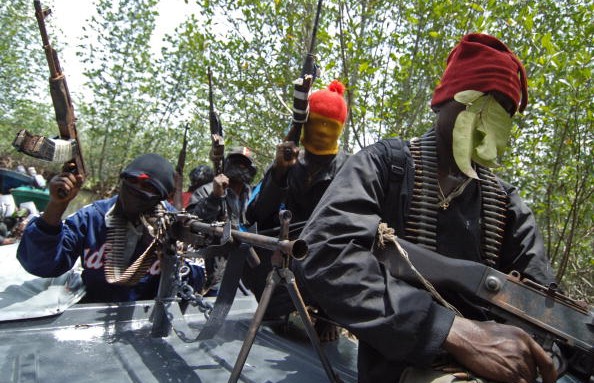 The men of the Six Division Nigerian Army have carried out an operation on the premises of Militant leader and a cultist in Ogba – Egbema Ndoni local government area in Onelga, Don Waney.
---
 The soldiers' dug-up fresh human skulls and decomposing human parts from the premises of the going leader who escaped in the heat of a gun battle with soldiers of the six division of the Nigerian Army.
Our correspondent reported that the military has in the meantime taken over the multimillionaire Naira mansion with the state of the art furniture, electronics and luxurious vehicles among others belonging to the militant leader, Don Waney.
Speaking to journalist at the resident of Don Waney taking over presently by the military, the caretaker Chairman of Onelga, Ike Olisa assured the public that the community will support Nigerian Army all through their investigations. Track up: Ike Olisa (Caretaker Chairman of Onelga)