Army flags off operation crocodile smile in Delta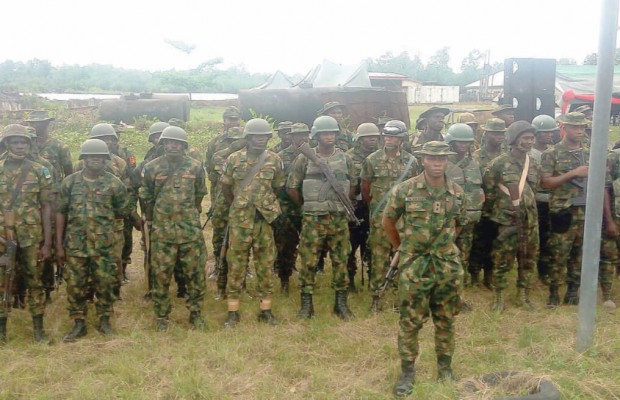 In its effort to consolidate on the relative peace in Delta state through its civil-military relationship, the Nigerian Army 63 Brigade has flagged off the 2019 Operation Crocodile Smile 4 with a medical outreach at the disputed boundary between Ogbe-Ijaw and Alaja community in Udu and Warri south west local government area of Delta state.
---
 The exercise which could be described as a landmark because of the age-long communal crisis between both communities brought together men, women and children from the Ijaw and Urhobo communities who participated in the free medical outreach.
Addressing the community people, government functionaries, officers and men of the military, other security operatives and Brigadier General Bello Usman who was represented by Chief of Staff 63 Brigade headquarters Col. Nyong Orok said it is aimed at consolidating on past exercise as the Delta state Governor who was also represented by the secretary to the state Government harps on the benefits.
On their parts, the Chairmen of both communities and a 76-yr-old beneficiary lauded the military free medicals, while the commander representative spoke on the formation of the brigade.
In attendance at the flag-off were senior military officers which include the sector one commander Colonel Manu Baba, the Commanding officer 3 Battalion Nigerian Army Major Salim Hassam, police officers, and other sister military organizations.