Apex court dismiss perjury suit against Buhari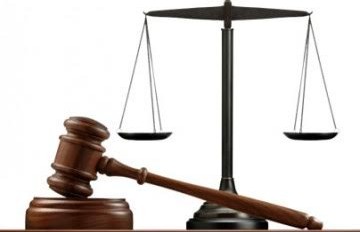 The Supreme Court has dismissed a suit seeking the disqualification of Muhammadu Buhari on grounds of committing perjury for allegedly lying under oath.
---
The Justice Mary Odili-led Five member Supreme Court panel Monday dismissed the suit following the withdrawal of same by the appellants when it became obvious that it was statute-barred having been filed out of time.
Galaxy's Godfrey Eshiemoghie reports that the suit filed by The appellants, Kalu Kalu, Labaran Ismail and Hassy El-Kuris is for the nullification of the candidacy of Mr Buhari on the grounds of the information given in the form CF001 he submitted to INEC for the purpose of clearance for the presidential election.
The Apex Court said that the date of the publication of the CF001 by INEC on 18th October 2018 and the 5th of November when the suit was filed exceeded the stipulated 14-day window for attending to pre-election matter, a situation that prompted the subsequent withdrawal of the suit by the appellants.
Meanwhile, Justice Mary Odili, in the lead ruling, faulted the engagement of the Senior State Counsel of the Ministry of Justice in the handling of an election matter instituted by Muhammadu Buhari in his personal capacity and not as president.
The Court described the act as being in clear contravention of the provision of the Code of Conduct for public officers.
The Federal High Court had on May 2 declined to grant the request of the appellants on the grounds that the suit was not filed within the time allowed by law and therefore sustained the preliminary objection raised by Buhari at the hearing, a situation that prompted there heading to Nigeria's Apex court.