15 policemen arrested for corrupt practices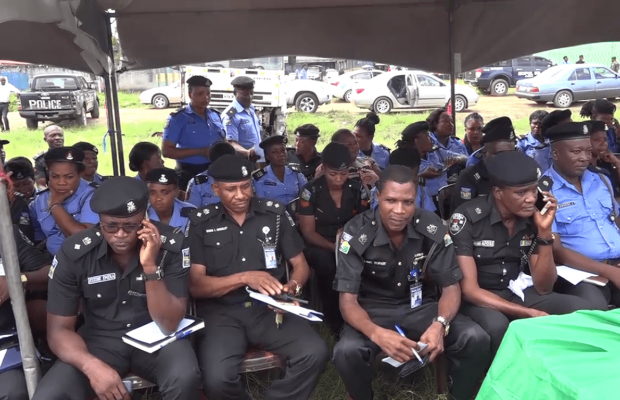 The Abia State Police Commissioner, Ene Okon says his command has arrested fifteen policemen involved in corrupt practices, in the state. 
---
The Police Commissioner stated this when he held a town hall meeting with landlords, market leaders, hotel owners, traditional rulers, and other stakeholders, in Aba, the commercial nerve center of the state.
Ene, while saying that the affected policemen are undergoing trials, assured that his Command will be proactive in the fight against crime in the state.
The Commissioner who believes that unemployment increases the rate of crime in any society, charged the people to always give the police useful information, assuring them of protecting the identity of informants. 
Participants at the Town hall meeting were of the view that the major setback in the fight against crime, is corruption among the men of the Nigerian police, who operate in the area.
At the end of the interactive session, the Police and the stakeholders agreed to work together to ensure that crime is reduced in the state, especially in Aba the commercial hub of the state.