Zimbabwe to swear in new president on Friday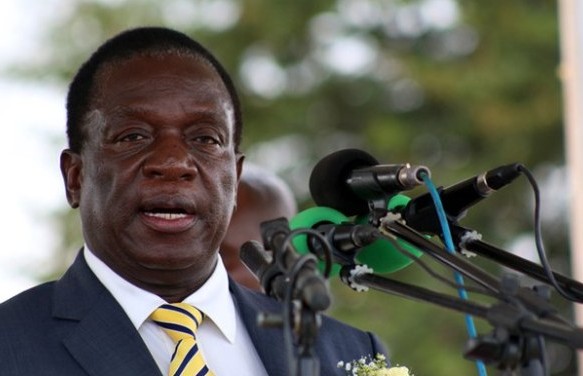 Zimbabwe's former vice president Emmerson Mnangagwa will be sworn in as president on Friday following the resignation of Robert Mugabe after nearly four decades in power.
---

Mnangagwa, who fled for his safety after Mugabe sacked him two weeks ago, will land at Manyame Airbase in Harare at 6pm (1600 GMT), ZBC said. Mnangagwa's sacking prompted the military takeover that forced Mugabe out.

Mugabe's downfall came suddenly for a man once feted across Africa as a liberation hero for leading his country to independence from Britain in 1980 after a war.

The 93-year-old had clung on for a week after the army takeover, with ZANU-PF urging him to go. He finally resigned on Tuesday moments after parliament began an impeachment process seen as the only legal way to force him out.

People danced in the streets of Harare and car horns blared at the news that the Mugabe era was finally over. Some brandished posters of Mnangagwa and army chief General Constantino Chiwenga.

Speaker of parliament Jacob Mudenda is due to hold a news conference at 1030 GMT.

Mugabe led Zimbabwe from relative prosperity to economic ruin, presiding over the forced takeover of white-owned farms at the end of the century, which devastated agricultural foreign exchange earnings and led to hyperinflation.

Alleged human rights abuses and flawed elections prompted many Western countries to impose sanctions in the early-2000s, that worsened the economic problems.