World war II survivor dies at 101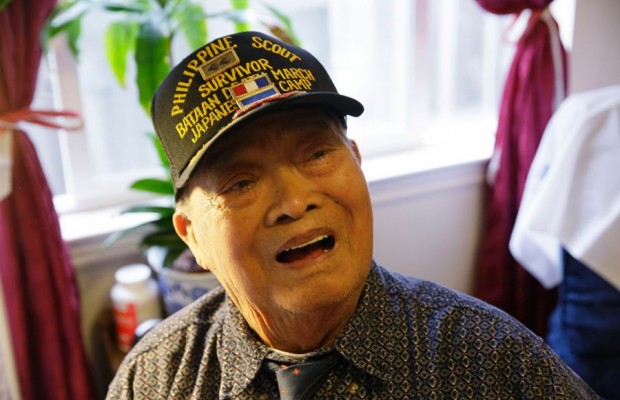 A Filipino-American man who survived one of the Second World War's most brutal episodes and helped America battle the Japanese has died at the age of 100.
---
Ramon Regalado helped fight to rebuff a Japanese invasion while serving with the Philippine Scouts under the US Army. When that effort failed, he was among the tens of thousands of prisoners who endured a more than 60-mile trek known as the Bataan death march.
Cecilia I. Gaerlan, executive director of the Bataan Legacy Historical Society, which has fought to honor Regalado and others  said, 'he really embodied the qualities of the greatest generation and love for country".
 Regalado was born in 1917 in the Philippines. He was a machine gun operator with the Philippine Scouts under U.S. Army Forces when troops were forced to surrender in 1942 to the Japanese after a grueling three-month battle.
 The prisoners were forced to march some 65 miles (105 kilometer) to a camp. Many died during the Bataan Death March, killed by Japanese soldiers or simply unable to make the trek. The majority of the troops were Filipino. Regalado survived and slipped away with two others all of them sick with malaria. They encountered a farmer who cared for them, but only Regalado lived.
 Afterward, he joined a guerrilla resistance movement against the Japanese and later moved to the San Francisco Bay Area to work as a civilian for the U.S. military. In his later years, he gave countless interviews to promote the wartime heroics of Filipinos, who were promised benefits and U.S. citizenship but saw those promises disappear after the war ended.