Two bomb attacks in Somali capital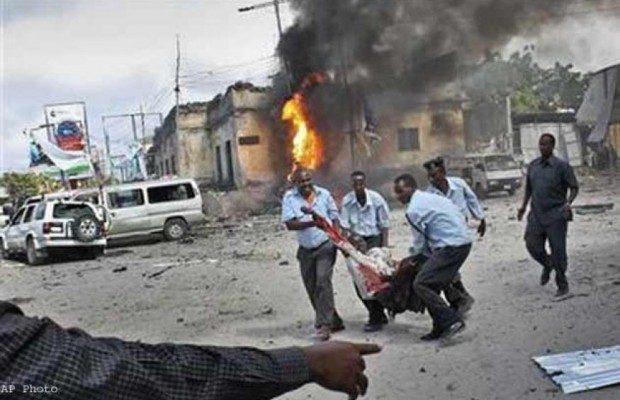 A government official was killed by a bomb planted in his car in Somalia's capital on Monday and a second suicide bomber blew himself up at a military training camp on the outskirts of Somalia's capital Mogadishu.
---
 No one claimed responsibility for the car bomb, but Islamist militant group al Shabaab said it was behind the suicide bombing at the camp in the outskirts of the capital.
"The car bomb killed a junior government worker," the spokesman for Mogadishu's mayor.
An al Shabaab car bomb outside Mogadishu's army base also killed at least 15 people on Sunday in a sign the group has stepped up its attacks to challenge the new government.
On Monday, an attacker wearing an army uniform walked into the military training camp and shot at soldiers before detonating his explosive vest.
"An armed suicide bomber with an explosive jacket entered the camp and blew up himself after firing at the soldiers," police officer told reporters.