Helicopter crashes while fighting wildfire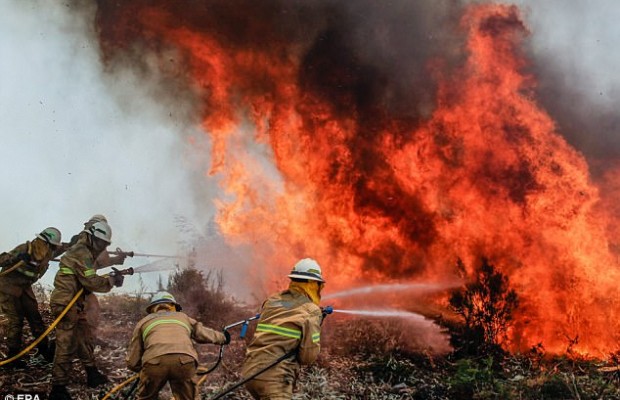 A firefighting helicopter crashed while in effort to battle a wildfire in northern Portugal. The copter crashed and exploded on Sunday, killing its pilot and further raising the death toll from the country's deadliest summer of wildfires.
---
 "The helicopter hit high-tension wires and crashed. The aircraft caught fire after hitting the ground, causing the death of the pilot, who was the only person onboard," Civil Protection Commander Rui Esteves told a briefing.
The incident occurred in the Castro Daire area, 320 km (200 miles) northeast of Lisbon.
Under pressure to limit the damage since a single fire killed 64 people in June, the government last week declared a state of public calamity in various parts of the country which has borne the brunt of a heatwave across much of southern Europe.