Harvey hits gulf of Mexico, storm may rise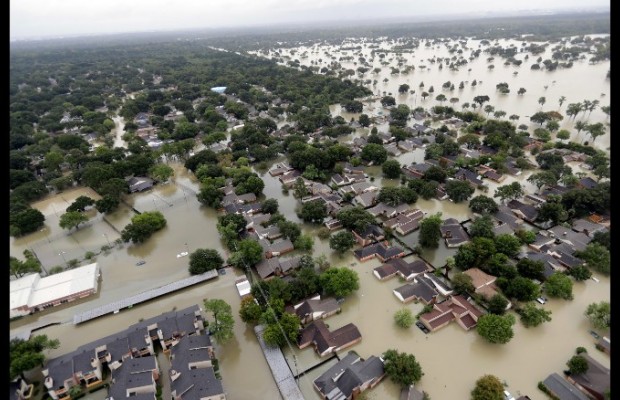 Tropical Storm Harvey hovered over the Gulf of Mexico and threatened to dump an additional 8-12 inches of rain in eastern Texas and western Louisiana through Wednesday night. Houston could see an inch more.
---

And the water won't stop rising anytime soon. Harvey could bring more "catastrophic and life-threatening" flooding before making landfall again Wednesday morning near the Texas-Louisiana border, according to the CNN Weather Center.
The storm that first came ashore on Friday as the most powerful hurricane to hit Texas in more than 50 years has killed at least 17 people, forced tens of thousands of people to leave deluged homes and caused damage estimated at tens of billions of dollars, making it one of the costliest U.S. natural disasters.
There is some relief in sight for Houston, the fourth most populous U.S. city, with forecasters saying five days of torrential rain may come to an end as the storm that has lingered in the Gulf of Mexico, picks up speed and leaves the region later in the day.