Gunmen kills 2 at resort in Mali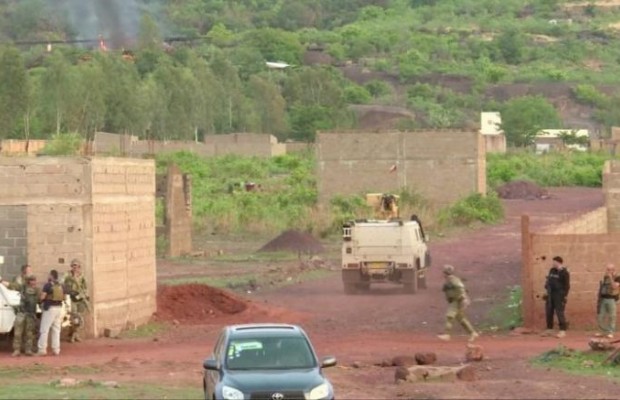 Gunmen on Sunday attacked a luxury resort popular with Western expatriates just outside Mali's capital, Bamako, killing two people in what the security minister called a terrorist attack, while 36 guests were rescued.
---
 Four gunmen arriving on motorbikes and a car stormed Le Campement Kangaba, near Dougourakoro, to the east of the capital Bamako, a resort that foreign residents visit for weekend breaks. Malian security forces backed by French troops deployed to push them out.
"At first we thought they were armed bandits but we know how armed bandits operate, they don't hold territory, so now we think it is a terrorist attack," Mali's Security Minister Salif Traore told journalists late Sunday outside the entrance to the resort, part of which was on fire.
Malian security forces, United Nations peacekeeping mission vehicles and French military armored vehicles surrounded the resort, according to a witness. A helicopter circled overhead.
In a later news conference, Traore said Malian forces fatally shot two of the attackers but the other two escaped and were being pursued. An attacker had been wounded and fled, leaving a submachine gun and six bottles of explosives behind, the ministry said earlier.
Eight policemen were wounded in the shootout with the attackers, Traore said.
One of victims killed in the attack was a French-Gabonese citizen, while the other has not yet been identified, Traore said. Both were killed by gunfire. Two hotel staff workers and two guests were also wounded by bullets, he said.
.