Earthquake hits Italy, 2 dead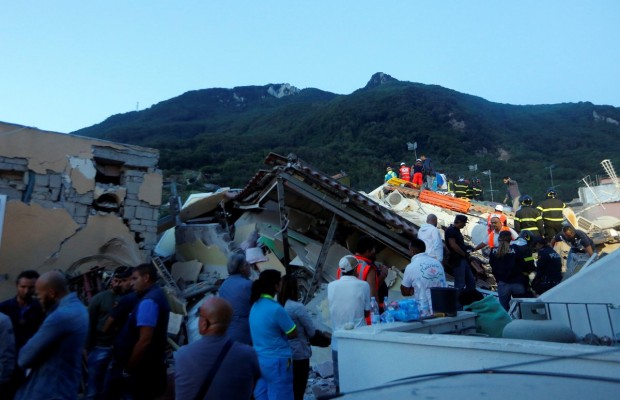 An earthquake magnitude-4.0 hit an Italian holiday island of Ischia, causing destruction of several properties and left two people dead at peak tourist season.
---
 Rescue authorities said, rescue workers struggled today to free two children from the rubble.

A woman was killed in Casamicciola, in the north of the small tourist island, hit by debris that fell from a church, with the body of another spotted in the rubble of a collapsed house, Italy local media reported.

Around 4am (0200 GMT) emergency workers rescued a seven- month-old baby, crying but alive, after hours of effort. They were still struggling to free the baby's two brothers, who were alive but trapped and communicating with emergency services through the rubble, according to Naples prefecture.

According to local media, the two children, aged 4 and 7, are trapped under a bed but are in touch with rescue workers by phone. It was their pregnant mother, healthy and safe, who raised the alarm. The father was rescued at 2:30am (0130 GMT).