Conte vows united Italy as salvini leaves power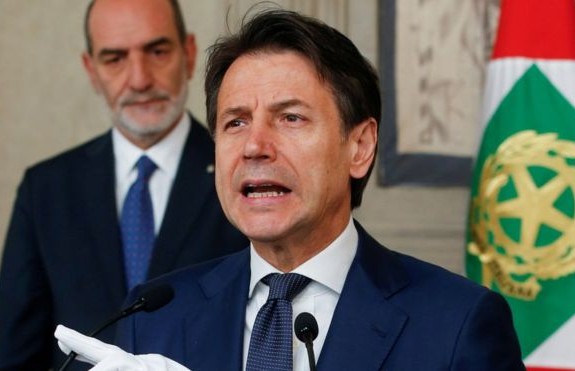 Caretaker Prime Minister Giuseppe Conte has accepted a mandate to form a new coalition with a vow to lead a "more united, inclusive" Italy, a week after the collapse of his government dominated by nationalists.
---
He said Italy should play a leading role in Europe, a marked change from the policies of the right-wing League.
League leader Matteo Salvini triggered the downfall of the previous coalition. His partner, Five Star, has now reached a deal with the centre-left.
Mr Conte, an independent ex-law professor, had already savaged Mr Salvini in parliament last week, accusing him of creating a political crisis for "personal and party interests".
After President Sergio Mattarella gave him the mandate to form a new coalition, he said Italy had to make up for a lost time as it was in a "very delicate phase".
Mr Conte has also accused the League leader of having an obsession with closing ports to migrants, and in one of his last acts as interior minister, Mr Salvini refused to allow a charity rescue ship into Italy carrying 100 migrants. The interior ministry has since agreed to allow women, children and sick people off the Mare Ionio.
The Eurosceptic Mr Salvini has announced a protest in Rome on 19 October, condemning the nascent coalition as conceived in Paris or Brussels.