Child killed, 6 wounded in motorbike explosion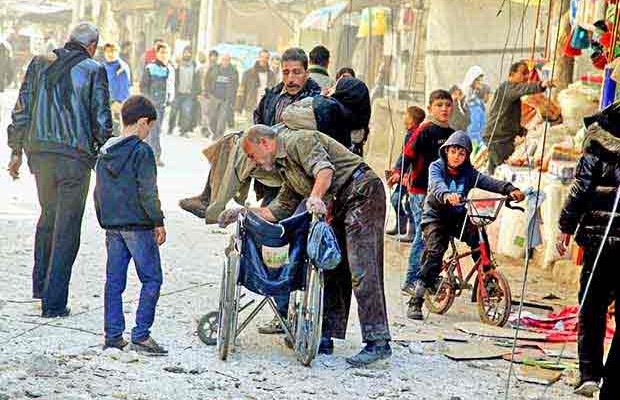 A booby-trapped motorbike exploded in the northeastern Syrian city of Qamishli on Monday, killing a child and wounding six other people, the monitoring group Syrian Observatory for Human Rights reported.
---
Syrian state TV said a motorbike had exploded and reported that four people were wounded but did not immediately mention deaths.

Qamishli is in an area mostly under the control of Kurdish security forces. Bomb blasts, often claimed by Islamic State, have occurred in Qamishli and nearby Hasaka city, both under Kurdish control, but have been rare in the last year.

Islamic State also reported the bombing via its online Amaq news agency, saying it had targeted a vehicle belonging to Kurdish security forces. It did not explicitly claim the attack.