Bomb kills five soldiers near border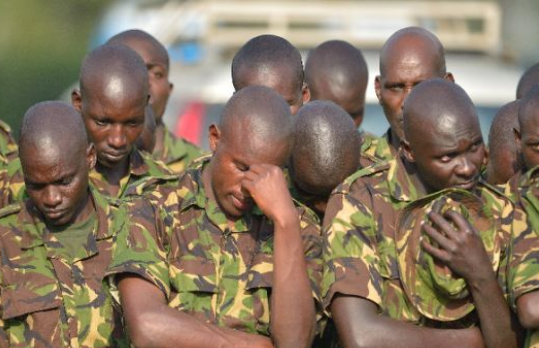 Five Kenyan soldiers were killed and 10 injured on Wednesday, August 29 when their vehicle hit a landmine on a road in a coastal area close to the Somali border.
---
"Soldiers operating in Lamu County, while on a humanitarian civil assignment to fetch and distribute water to the residents in the area, hit an Improvised Explosive Device (IED)," the military said in a statement.
It said five soldiers "succumbed to their injuries" while 10 were being treated for injuries.
The incident occurred on a dirt road a few kilometres from the border, between the coastal village of Kiunga, where there is an airstrip, and Sankuri.
The Kenyan army has for years been present in the area in a bid to disrupt attacks by al-Qaeda linked jihadists from the Shabaab group which is fighting to overthrow the internationally-backed government in Mogadishu.
Kenyan security officers are regularly killed by roadside bombs planted by the militants in the border areas, most recently earlier this month when five died.