Bomb blast kills 4 in Syrian town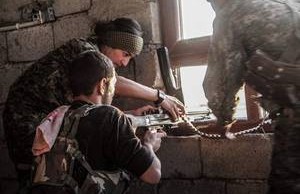 A bomb blast has killed at least four people and wounded many others in a rebel-held town in northern Syria near the Turkish border on Wednesday.
---
The explosion hit the town of Azaz, which has long been an important base for rebels, including groups backed by Turkey.
There has been no immediate claim of responsibility for the blast.
It was likely to be a car bomb.