Beyoncé sent flowers to hospitalized Lady Gaga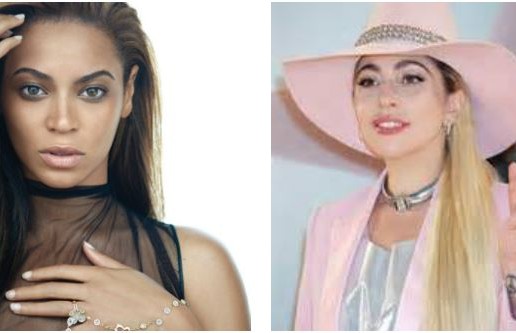 Philanthropist singer, Beyoncé has sent some flowers and Ivy Park sweatshirt to hospitalized singer, Lady Gaga.
---
Lady Gaga took to Instagram to share the lovely gifts Beyoncé had presented her following the news of her hospitalization.
Gaga shared photo of herself wearing the sweatshirt and captioned it:
"Not having a good pain day. Thank you honey B for sending me this comfy sweatshirt. Keeps me warm outside in a hammock so I can be w the trees, and the sky, and the sun and take deep breaths. Feel so lucky to have so much love"
The grateful singer also acknowledged Beyoncé gorgeous bouquet of flowers along with a sweet note.
Relating how Beyonce inspired her, Gaga wrote: "If I hadn't seen your videos on TV at grandmas house after I got dropped from def jam records, I would have given up,You inspire us all. The dream you embody kept me going."
Recall that Lady Gaga had to postpone her European tour due to her condition known as fibromyalgia, which she opens up about in her new Netflix documentary Gaga: Five Foot Two.
She shared this on Instagram, "As I get stronger and when I feel ready, I will tell my story in more depth, and plan to take this on strongly so I can not only raise awareness, but expand research for others who suffer as I do, so I can help make a difference, I am looking forward, she noted.
It is now obvious Beyoncé and Lady Gaga are not just two of the biggest female stars in the world, they're also good friends.
Their recent exchange actions is one that will even warm the coldest of hearts.