Australia likely to pass same sex marriage bill by December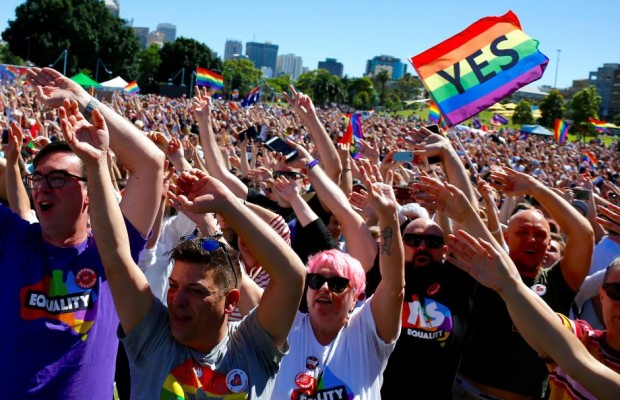 Australian lawmakers on Thursday vowed to push through laws legalising same-sex marriage by early December, after a national survey found the majority of Australians favoured the move.
---
 Streets across Australia were filled with celebration as the nation voted an overwhelming yes to same sex marriage

Both Prime Minister Malcolm Turnbull's Liberal-National coalition government and the main opposition Labor Party said they were aiming to pass the law through parliament by Dec. 7.

That timeline was even earlier than the Christmas deadline named by Turnbull on Wednesday after the country's statistics agency reported that 61.6 percent of voters surveyed favoured marriage equality, with 38.4 percent against.