Afghan police discover mass graves in village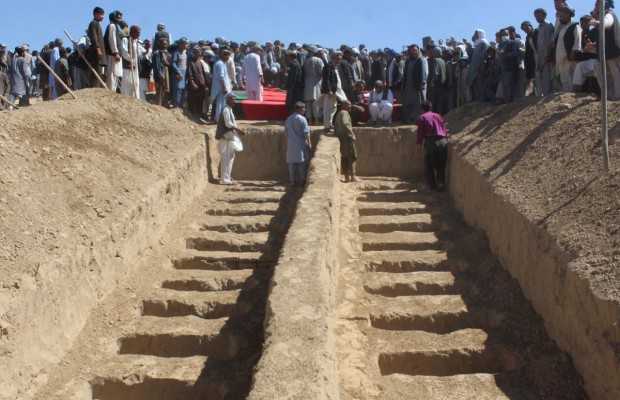 Afghan police have discovered mass grave containing the bodies of at least 36 victims of a recent militant attack on a village, officials said on Wednesday.
---
 One grave in the northern province of Sar-e Pul held 28 bodies and another contained eight, said provincial government spokesman Zabihullah Amani.
"Most of the victims were beheaded," he said, noting that all were men, except for three boys between the ages of eight and 15.
A third mass grave had been located but it was in an area under Taliban control, and security forces were searching for more possible graves, Amani added.
Residents held funerals for several victims of the raid.